News
Bring It Home GE on Park Ave

Friday March 18, CWA RMCers moved on up to Park Ave and 68th Street in Manhattan to focus on GE board member Ash Carter. Don't break up GE into pieces and sell them off to greedy hedge funds.  Rebuild and grow GE manufacturing around the country, including right here in New York State in Schenectady.  NYS is going to build off shore wind turbines to produce clean energy. Let's make sure they are built by union labor. We're here to support our IUE-CWA sisters and brothers at GE.
For More Information on the Bring It Home GE campaign of the IUE-CWA  and supporters click here

For complete report on rebuilding GE in USA click here 

For article in Fortune magazine about GE campaign by CWA President Chris Shelton click here

Check out these short IUE-CWA videos about the GE campaign: here and here and here.
We'll be back Friday, March 25, NOON, 68th and Park. See you there.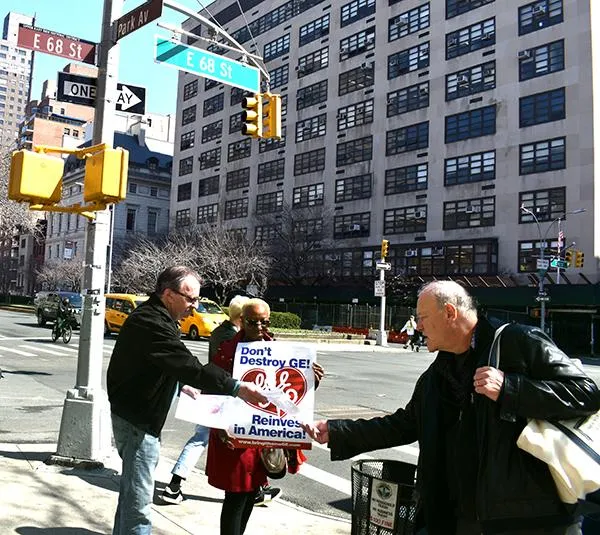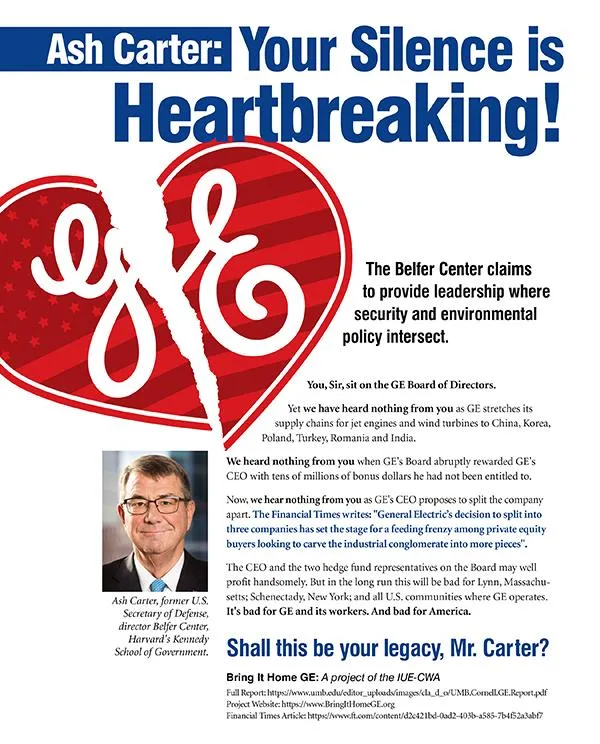 General Membership/Budget Meeting, Thur Nov 17
Join us! Making Strides Against Breast Cancer Oct 23
Retirees at Labor Day Parade, September 12, 2022