CWA Local 1101's Newsletter
Val Valentino, More Than 50 Years Building Local 1101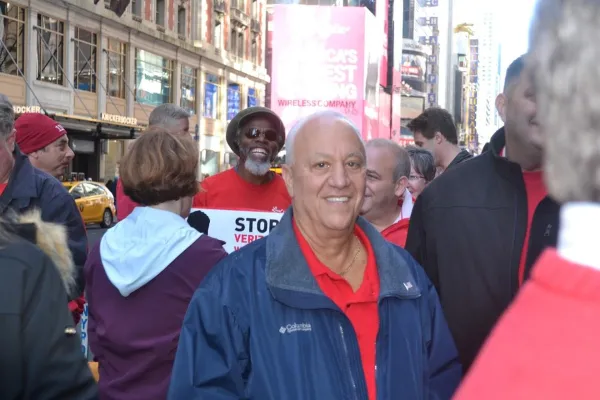 John (Val) Valentino started at the phone company in 1970. He worked in Public Tel. "They had all these pay phones on the street and none of them worked," Val remembered. "The City said if you don't fix them, you have to take them off the street." Val worked in the then newly formed Public Communications department, part of Installation and Repair until 1990. He put in for an upgrade to special services in 1990, and had to grieve it to get the transfer. They won the grievance, and he and 14 other technicians went to special services. 
Val became a steward in Public Tel in 1975, and was elected Chief Steward in 1979. Val physically worked in Manhattan but Public Tel was under the Bronx umbrella, so he was a Local 1101 Chief Steward in the Bronx under Joe McAleer for many years. 
Val and Vivian Wynne, also a special services technician at the time, built and taught in the special services training lab beginning around 2004. They taught eight different company approved courses to technicians, first in special services and then with the then-new Sidekick meter. Val taught the techs the skills they needed, and also what it meant to be union. 
"It was a lot of hard work trying to get people to be strong union people. But we did it. We were very strong. There were 15,000 phone workers in the Local when I started. If I saw something wrong, I'd shut it down. We told people all the time – "We have to stick together. No-one can beat us if we stand together. Let's not be the weak link. Don't be the path of least resistance. That's what (former President) Ed Dempsey said and that's what I stuck to."
Val was a fighter his entire career. He was elected to the Local 1101 Executive Board in 2012. He was the Business Agent for Verizon East from 2012 until he retired in 2020. "I loved helping build this union," Val said. "I was able to help a lot of people. We fought a lot of good fights." 
"Val is a cornerstone of CWA. He helped build Local 1101 and continued to strengthen our Union for 50 years," said Keith Purce, CWA Local 1101 President.  "I'm proud to have worked with Val and continue to call him my friend. All of CWA Local 1101 will miss Val for years to come."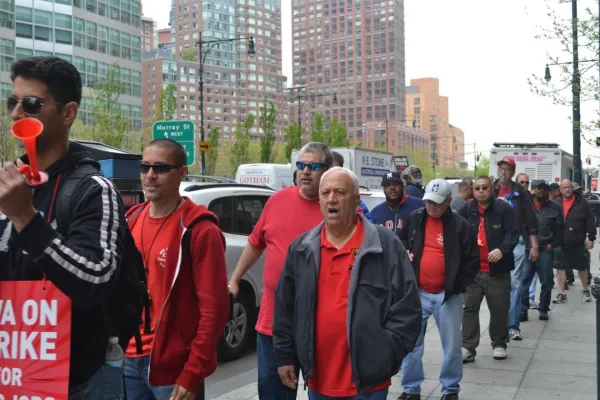 ______________________________________________________________________
AT&T Mobility Orange Contract Extended to Feb, 2022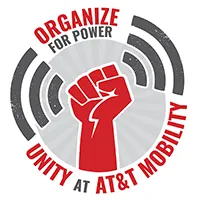 In December of 2020 CWA and AT&T Mobility agreed to extend the Orange contract, covering technicians, call center workers, and representatives at retail stores for another year. The contract will expire in February, 2022. 
The extension includes a 2.5% wage increase effective on the original contract expiration dates. Benefits remain the same under the existing cost sharing agreement. Job security protections negotiated in 2017 remain in place.
"There's no question it's been a tough year for workers at AT&T Mobility," said Heather Trainor, Local 1101 Business Agent. "We're so proud of our 1101 members who have been working throughout the pandemic. Our members at the retail stores have been there every day with all the stress and safety issues that COVID brings; our technicians are out in the field delivering critical communication services to people, and our call center workers have had to adapt to the challenges and changes of working from home. It hasn't been easy but I'm so impressed with how members have risen to the occasion. I'm looking forward to the post-vaccine phase when things will get more back to normal and we can see each other in person again."
______________________________________________________________________
Nick Addonisio: Back on the Job at ECS after 13 Years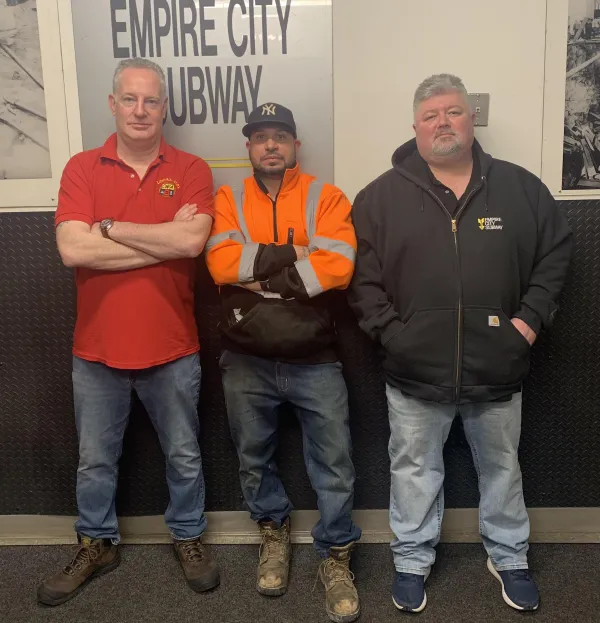 Nick Addonisio was 28 years old when he got hit with 13,800 volts of electricity on the job. Nick is a utility worker at ECS and hit a Con Ed feeder cable in 2007. He was rushed to Cornell hospital. "My crew members helped me so much," Nick said. "They got me in an ambulance and to the hospital right away. My heart rate was around 340. Mike Legette, Mike Maurice, Vinny Zolfo. Those guys saved my life."
Nick had a long road of recovery ahead of him. But he was determined to get back to work. "I like the job. I've been doing construction since I was a young kid. I've always been passionate about it." It was a lot of hard work over many years. "When I got the ok from my doctor to go back to the gym, I took it day-by-day. I worked out 5 or 6 days a week. I changed my diet, I prayed. I'm a single father. I have an 18 and a 24 year old, and a step-son I've been raising for the past nine years."
Nick didn't give up. He didn't believe the doctors when they said he'd never walk normally again, never do construction. "It's been a rough 13 years. They said I'd never have a normal life again. I said that's your opinion. As long as my legs and feet are willing I'm going to try my hardest to get back on my feet. I think everyone deserves a second chance." 
Luckily Nick wasn't alone. With support from his fiancé, his doctors, his union reps, and his own perseverance he recovered. "I had so much support from the guys at the union. Ken (Spatta), Brendan (Tobin), Jerome (Paredes), Matt (Rivera) and the current Chief Paul Gallagher.  Those guys helped me so much. When Brendan called and told me I was going back to work, I couldn't believe it was finally happening."
Nick came back to work in January, 2021. "It's good being back", Nick said. "When I first went back to work I was nervous. There's a lot of new guys. It was a little nerve racking. But I'm still young. I'm here to support my family. That's been my goal since I had my daughter at 17."
"Nick fought really hard to get back," said Brendan Tobin, Local 1101 Division Steward. "He went through a lot. It's inspiring to see how hard he fought to get back to where he was. I've never seen anyone with the tenacity he has."
Photo above: Brendan Tobin, Nick Addonisio, Matt Rivera
______________________________________________________________________
Remembering Pre-COVID Celebrations of Black History Month - Looking Forward To Next Year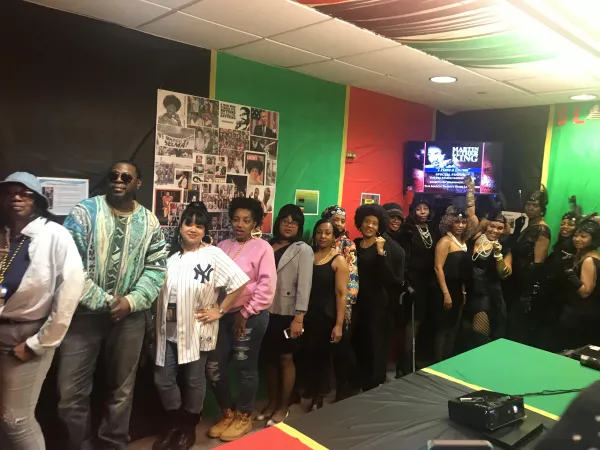 One of the many things we missed during COVID was the annual celebration of Black History Month that CWA members in the Commercial Division do each year. Since that wasn't possible this year, this February we shared with you some of the history of how CWA members in our Local have celebrated in the past, and what we hope we can return to soon.
Susan Nicholas, Afori Bobb, and Karen Leemou described how members celebrated Black History Month in past years. "We celebrated Black History in all the buildings – Valhalla, Second Avenue, 395 Flatbush, and Garden City. We'd ask for volunteers to sing, play drums, paint portraits, make art. It was a joint effort between management, craft, and people from the different union locals. Just knowing that we all had a part in making it happen, in our workplace, was a beautiful thing. Seeing everybody so excited about coming together and being united, no matter what ethnic background they came from, it was a great experience."
"We had dance performances, fashion shows, singers, art exhibits" Susan said. "In 2019 we hired a gospel singer, who performed in addition to our members." It wasn't just Black History Month. "We organized events on Hispanic Day, Chinese New Year, and International Days as well. We tried to represent everyone who was there."
Afori Bobb, Business Agent Northern for the Verizon Commercial Division and Local 1101 Parking Production Assistants described the 2019 event at 395 Flatbush Ave. "The event was a way to bring everybody together, to unify the whole building. There are so many different departments at Flatbush, so many different leadership structures. But in February everybody came together to celebrate Black history.  It made you proud to be a union member, to see everybody collectively sharing and being part of something bigger than themselves. Members would show their talents - talents that maybe you didn't know they had! It was unity at its best."
Karen Leemou, Commercial Staff Representative and Benefits Coordinator for Local 1101's Commercial Division, described the events members held at the Valhalla Call Center every year. "We would have poetry readings, singing, and dance performances by managers and representatives. We'd hang up Black History facts, and pictures of people who contributed to Black History. We'd send out daily trivia questions pertaining to Black History and make it a contest so people would participate and win prizes. One of my favorite things we did was during that time was supporting Black Owned Businesses by having them cater our events."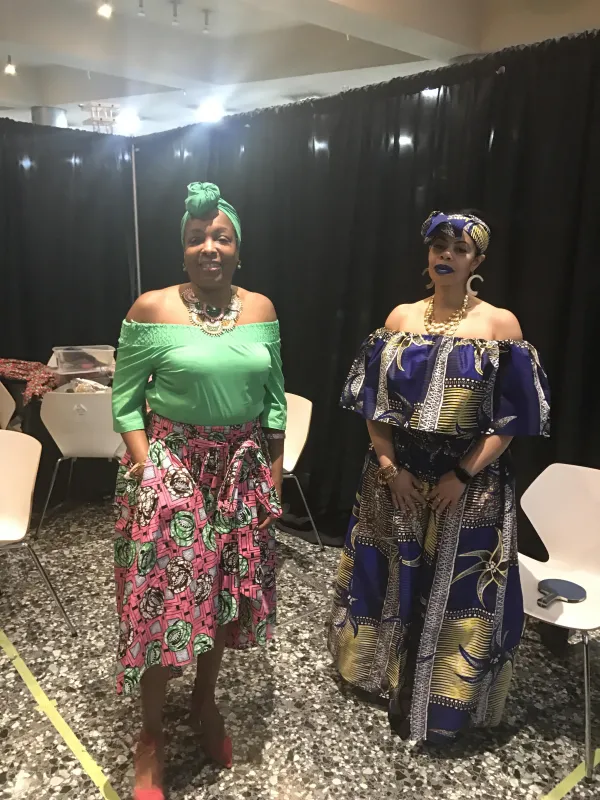 You can see photos of the events at all the locations from February 2019 in the slideshow here. Hopefully we can celebrate together in person next year.
Top photo: Members celebrating at Valhalla call center, bottom photo, Black history month fashion show at 395 Flatbush
 ______________________________________________________________________
NYC and VZ Settle Lawsuit: Verizon to Bring FIOS to 500,000 more Households by 2023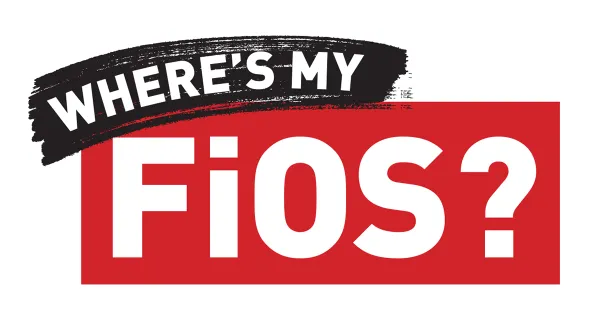 New York City and Verizon reached a settlement on the FiOS lawsuit brought by the City in March 2017. In 2014 Verizon announced it had completed its FiOS build. Verizon workers and residents across the city knew this wasn't true. Many New Yorkers still couldn't get FiOS.  CWA's 'Where's my FiOS?' campaign highlighted neighborhoods and customers across the city left out of the build. Union members attended City Council hearings, collected surveys, wrote letters, marched and protested. In March of 2017 New York City brought a lawsuit against Verizon for failing to meet its obligations required by the cable franchise agreement that Verizon signed with the Bloomberg administration. 
On November 24, 2020 the City announced the terms of the settlement.  Verizon agreed to bring FiOS to another 500,000 households by July 2023, and to every NYCHA residential building. The company did not admit any wrong-doing. The settlement requires the company prioritize low income neighborhoods for the on-going build. "Many of the neighborhoods that have the most to gain from this settlement are Community Districts that are hardest hit by the COVID-19 pandemic; with low median household incomes; and fewest options, if any for affordable broadband, including:
Bronx 2 (Hunts Point, Inwood)
Bronx 5 (Fordham/Morris Heights, Mount Hope, University Heights)
Brooklyn 16 (Brownsville, Ocean Hill)
Bronx 7 (Bedford Park, Fordham, Jerome Park, Kingsbridge Heights, Norwood, University Heights)
Manhattan 9 (Hamilton Heights, Manhattanville, Morningside Heights)
Brooklyn 12 (Borough Park, Kensington, Ocean Parkway, Midwood)
Manhattan 3 (Alphabet City, the East Village, the Lower East Side, Two Bridges, Chinatown)
Brooklyn 9 (Crown Heights, Prospect Lefferts Gardens, Wingate)
Manhattan 12 (Inwood, Washington Heights)
Brooklyn 4 (Bushwick)
Queens 12 (South Jamaica)
At a minimum, Verizon will make connections available to 125,000 additional households in these Community Districts, which means that if a resident requests paid FiOS service, Verizon will be required to make it available generally within seven days." (NYC Press release, Nov 24)
______________________________________________________________________
Did you work at or near Ground Zero?
Are you registered for the World Trade Center Health Program and Victim Compensation Fund? It's not too late!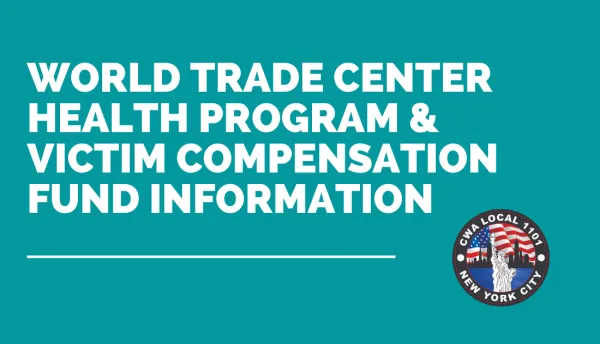 On February 24, 2021 CWA Local 1101 and the World Trade Center Health Program held a virtual workshop on the WTC Health Program and the Victim Compensation Fund. 
If you worked at or near Ground Zero, and haven't registered for the World Trade Center Health Program AND the Victim Compensation Fund, it's not too late. Even if you're not ill, you should register for both now. 
Registering for the VCF preserves your right to file a claim until 2090, if you do get sick down the road. Don't assume that since so much time has passed you won't be able to prove your presence. We can help you. Help protect your future and your families' future. 
You may have heard about the July 29, 2021 deadline to register (not file a claim) with the VCF. This deadline provides an opportunity for claimants who missed prior deadlines to register.
• You are only required to register with the VCF by July 29, 2021, if your only certification(s) with the WTC Health Program for a 9/11-related physical health condition was done before July 29, 2019.
• If you have not yet been certified by the WTC Health Program for a 9/11-related physical health condition, or if any condition is certified after July 29, 2019, you may register by July 29, 2021, but are not required to do so.
You can access the video recording of the workshop, and the slides with information on eligibility and how to apply to both programs, here. 
______________________________________________________________________
Verizon Wireless Announces Improvements in Administration of NYC ESSTA
On January 1, 2021 new regulations regarding the NYC Earned Safe and Sick Time Act went into effect. Employers with 100 or more employees in NYC must provide up to 56 hours of paid leave, up from 40 hours. 
In accordance with the changes in the law, Verizon Wireless advised the union of the following terms of in how VZW will administer ESSTA and other paid leave laws. 
"This letter is to advise you of an adjustment regarding how the Company intends to administer state and local laws and other legal requirements that provide for employer-paid leave for personal illness, care of an ill family member, or other specified reason (each a "Leave Law") for employees who are eligible for such leave ("Paid Leave"), including time available under the New York City Earned Safe and Sick Time Act. With the adjustment, we will no longer use vacation or personal time towards the Leave Law and in general, the Company will treat Paid Leave as follows:
•      Eligible employees who want to use Paid Leave will use paid illness absences and will not be subject to discipline while using time under the applicable Leave Law.   
•      Time used as Paid Leave will be treated in accordance with the applicable Leave Law and without regard to contractual limits on time off.  If an employee is eligible for more than one leave, all applicable leaves may run concurrent to the extent permitted by law.
•     The use of any Leave Law will not result in any increase in the paid time provided under the CBA."
Click here for more information on NYC ESSTA. https://www1.nyc.gov/site/dca/about/paid-sick-leave-law.page
 ______________________________________________________________________
NYC Film and TV Production Parking Coordinators Join Local 1101 & Ratify First Contract
Parking Coordinators in NYC's film and television industry have been trying to unionize for a long time. CWA Local 1101 has been working to get them into the union since 2018. Parking Coordinators and Parking Production Assistants secure parking in NYC for film and television shoots.  "When the Parking Production Assistants organized three years ago we tried to get the Parking Coordinators into the union as well," said Local 1101 Lead Organizer Keith Hogarty.  "They signed union cards and we requested voluntary recognition, but the production companies kept denying it. This time, when the Parking Coordinators signed cards we filed a petition with the NLRB. We were headed for a vote and the AMPTP came to us and said they'd recognize the Parking Coordinators. It's been a long hard fight. The Coordinators stuck with it, and we're so glad they're finally in the union."
As of February, 2021 the Parking Coordinators became members of CWA Local 1101. The nineteen Parking Coordinators will be covered under the Master Agreement covering the 600 Parking Production Assistants (PPAs) who are already members of CWA Local 1101. 
In an industry that almost entirely union, the fact that the PPAs and Parking Coordinators, primarily people of color, were the only non-union workers, reflected the discrimination the PPAs and Parking Coordinators said they experienced on the set regularly. Other groups, like the Location Scouts, were voluntarily recognized by the production companies. The PPAs and the Parking Coordinators had to go to the NLRB, a longer and more difficult process.
Following the massive protests for racial justice across the country last summer, the Parking Coordinators stepped up their organizing efforts to combat the discrimination they experienced at work and to assert their right to unionize. They got 200 people from the industry to sign a letter of support for the Coordinator's right to organize with CWA Local 1101. 
The Parking Coordinators ratified the agreement in February, 2021.  They now have just cause protections, overtime pay, pension and health contributions, a grievance and arbitration procedure, and health and safety protections. The master agreement expires in December of 2021, and PPAs and Parking Coordinators will coordinate mobilization and negotiation efforts for the next round of bargaining. 
The Parking Coordinators will be represented by Local 1101 Business Agent Afori Bobb, who represents the PPAs as well. 
PPA and Parking Coordinators Rights Regarding Testing and Paid Leave for COVID-19 
In February, 2021 Parking Production Assistants solidified the right to be paid for time spent getting tested for COVID, and paid leave for COVID-related absences. The Parking Coordinators are now covered under that Letter of Agreement as well. 
______________________________________________________________________
John Yepez, Chief Steward and MAP Rep – "Remember, there is always hope"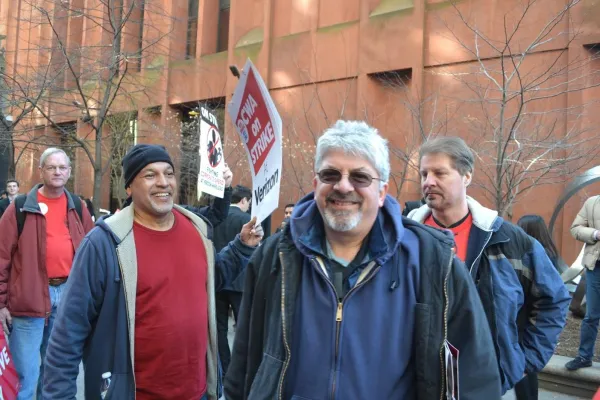 John was hired as a Service Clerk in at 101 Willoughby St. He recalled one of the jobs he had early on. "They changed the coin phones to dial-tone first. Before that, you had to put the coin in to get a dial tone. I typed all the numbers in to convert the phones to dial-tone first. I put in for an upgrade and became a field tech after two years. I spent a day in East 37 St doing disconnects, got transferred to the Second Avenue Central Office, and after four years transferred back to East 30 St. I spent the rest of my career there." 
John became a steward at 30 Street, and then Chief Steward for the inside and outside people at 30 Street. "One of the inside people was a Watch Engineer. I asked him 'what problems do you have? That was the beginning of a road that led John to represent all the Watch Engineers throughout Manhattan. "The company split the watch engineers into two groups – real estate and network. That didn't make any sense. We fought to get them put back under one umbrella, and we won. That was an important victory." 
"John was very dedicated to his job," said Al Russo, Local 1101 Executive Vice President. "He believed in representing everyone equally. Even if something seemed unwinnable, John would look for an angle and a different way to approach it. Members respected him for that, and for how hard he worked for them. He was a great asset to the Local."
John became a Members Assistance Program Representative in 2012. "I've always had a passion for the underdog," John said. "The guy who's hurting. I had a lot of friends growing up who struggled with addiction. I've always have liked helping people. I was a Deacon in my church for years.  You learn not to talk too much, to try to ask the right questions and let them know you're there for them. You make sure they know they don't have to make 10 more calls, that you'll help them get the help they need. And it wasn't always addiction. I helped people with a lot of different issues. Marriage problems, depression. It was always fulfilling."
John didn't just help save a lot of member's jobs, he helped save a lot of people's lives. If you ever got his voicemail, you heard his distinctive phrase – Remember there is always hope." And you always got a call back.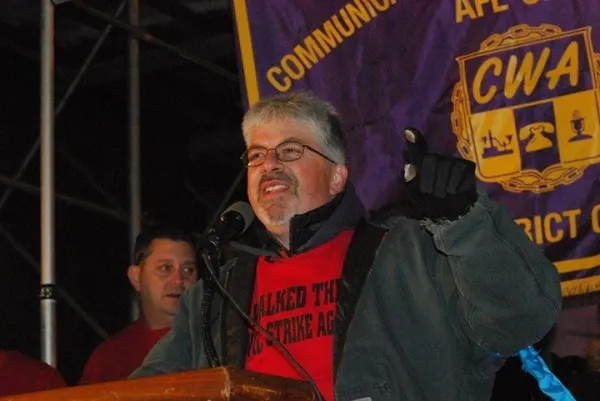 ______________________________________________________________________
Contract talks to start at Liberty Health 
The collective bargaining agreements for workers at Arms Acres and Conifer Park (Liberty Health) expire in July of 2021. Workers there have been working throughout the COVID-19 pandemic.  It hasn't been easy, working in a health care facility with residents who are also struggling with addiction issues. In addition to the 7% hazard pay that workers got the union negotiated an extra Paid Time Off Day for workers – a Compassion Day.  
"We've had several conference calls with members to talk about the upcoming contract talks," said Ken Spatta, Business Agent for Arms Acres and Conifer Park. Both facilities have faced difficulties due to COVID, which means it will be a tough round of bargaining.
______________________________________________________________________
Robert (Piggy) Pignatello – A Man with Many Hats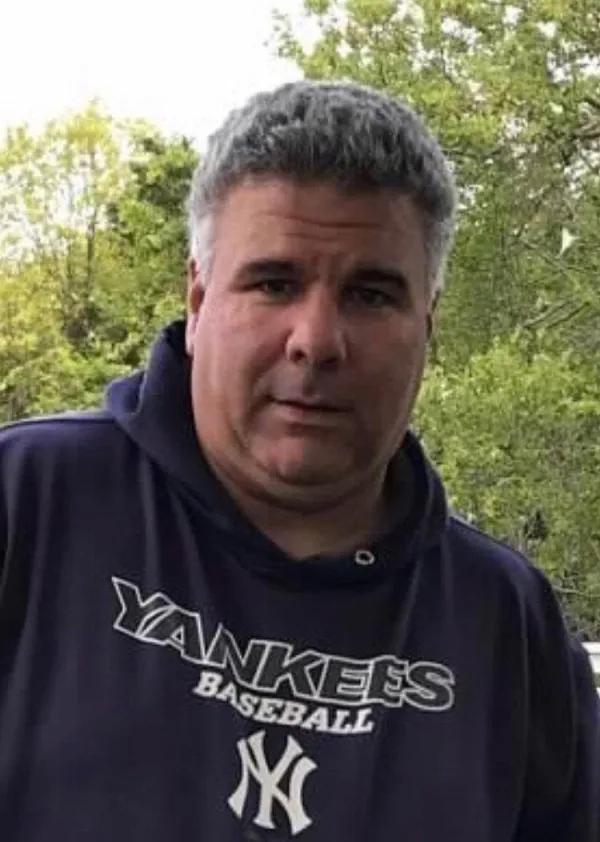 Robert (Piggy) Pignatello retired in February, 2021. Piggy wore a lot of hats at the Local. He was Chief Steward for the 26 Street Construction garage in Manhattan, the Outside Safety Coordinator and Grievance Coordinator for Manhattan. 
Piggy started at the phone company in 1996 in the Public Communications department – Pub Comm. He worked out of 811 10th Avenue in Manhattan, fixing pay phones throughout the city. "The company used to have a counting house. They would drop off a million dollars a day in coins from the pay phones from all five boroughs. Can you imagine that?"
After the 1998 strike the company made the temporary workers permanent and Piggy became a steward. He became Chief Steward for Pub Comm I&R in 2001. "The installation shop was on 42nd St, the repair shop was on 54th Street. It was a big operation in those days." 
In 2010 Piggy became the Outside Safety Coordinator for the Local. "One of my first fights was about the cell towers. They had us working on a roof on 36 Street, and there were cell towers up there. We fought to get the technicians RF meters, to measure the RF levels. We made sure they had the meters for anyone who had to go on a roof." 
"He took on a lot of safety fights," Pete Torres, Local 1101 BA recalled. "The parapet walls on the edge of roofs, for instance. He had members who were told by their first level manager to do a job on a roof that involved leaning over a low parapet wall. They told the manager they didn't feel safe, and he told them to do it anyway. Piggy found an OSHA rule that said if a parapet wall is less than a certain height, you need to use a safety lanyard. He got Verizon's Safety Director to agree that when technicians are working on a roof with a parapet wall below the specified height, they would wear the lanyard. Piggy was instrumental in making sure that rule was enforced."
Piggy became the Grievance Coordinator for Manhattan in 2010 as well. "I loved being the Grievance Coordinator. I read just about every grievance that came across the desk. I'd see how other Stewards and Chiefs were grieving things, and I'd think about how to apply that if something similar happened in my shop, and share that knowledge with other Chiefs as well," Piggy said.
"Piggy could get anything done," Pete said. "He was a bulldog. If we needed something to happen quickly, Piggy would make it happen. Being Chief isn't an easy job, but Piggy was so good at it he made it look easy." 
Pete summed up a lot of members' feelings when he said "How can I express my love and admiration for my dear friend Piggy, other than to say good luck and you will be missed my friend". 
The feeling is mutual. "I like being retired, but I miss the members, the comradery," Piggy said. "Not just about the job, but about personal stuff going on for members at home, who's a Yankees fan and who's a Met's fan. I miss the daily interaction. My phone used to ring 50 times a day. Now it's rings twice. Believe me, I'm happy to pick it up!"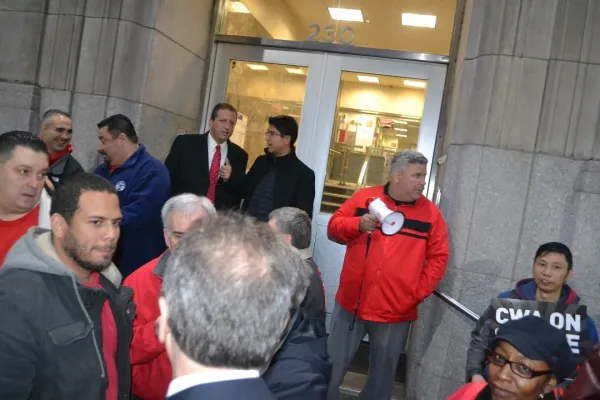 ______________________________________________________________________
Bargaining at Century Link; Farewell to Two Members Retiring after 50 Years of Service
The collective bargaining agreement at Century Link expires this month, March, 2021 and bargaining is underway. The bargaining team includes VP Jerome Paredes, BA Ken Spatta, Chief Steward Vikki Rochelle, and CWA District 1 Staff Representative John Dempsey.
We'd like to wish a very happy retirement to Gary Banghart and Al Sautern, who both retired after 50 years on the job, and to a happy retirement to Scott Keller as well. 
Profile: Al Sautner
Al Sautner retired on February 12, 2012 after more than 50 years at what is now Century Link. Al started at New Jersey Telephone in1970 as an Installation and Repair Technician. He was a member of CWA Local 1075, when then merged into Local 1101. Al was there when NJ Telephone became United Telephone, then United Sprint, then Sprint, then Embarq, and finally Century Link.
"You could see the difference between union and non-union right away. In Carlisle, for instance, the workers weren't union. The company forced them to work late, stay all hours, without being able to grieve the work hours. They picked whoever they wanted for OT. With us, they had to go by our lists. It made a big difference."
Al said he loved the job, but he knew when it was time to leave. "You know when you're done. I was very fortunate that a career could last that long. A lot of people don't have that opportunity." Al plans to work on his house and with his wife take care of their granddaughter, who's almost two. 
______________________________________________________________________
Congratulations to all our members who retired in 2020 & in the first quarter of 2021.
Thank you for your dedication and help in building our union. Enjoy your retirement!
______________________________________________________________________
LIU Post Members Ratify New Contract
In December of 2020 adjunct faculty at Long Island University Post ratified a three year contract extension. "Management came to the table with givebacks, including changes they wanted on the job security and seniority language. We beat them back on that," said Jerome Paredes, Local 1101 Vice President. The bargaining team included Paredes, Local 1101 BA Ken Spatta, Chief Steward Dr. Geoffrey Lasky, and CWA District 1 Staff Representative John Dempsey. LIU Post members voted overwhelmingly to ratify the agreement, which extends from January 2021 through December 2023.
______________________________________________________________________
Fighting for a First Contact: Reconn Workers Stand Strong
Workers at Reconn, a subsidiary of USIC, joined CWA Local 1101 in February 2020. They stood up to a vicious anti-union campaign and voted to join the union. But the anti-union rhetoric and pressure from the company didn't stop when the workers voted yes for the union. "We've been bargaining for the past year for a first contract. The company is using the same stone-wall tactics in Reconn bargaining they used in USIC bargaining. But we are undeterred. We're going to do everything we can to get a fair and equitable contract," said Al Russo, Local 1101 Executive Vice President.
The Bargaining Team includes Al Russo, Business Agent Heather Trainor, Chief Steward Pete Ficorelli and Lead Organizer Keith Hogarty.
It hasn't been an easy year for USIC workers either, with many laid off during the year due to COVID. Everyone is back to work now. 
To our USIC members - Your fellow workers at Reconn are going through the same struggle you went through in the past, trying to get a fair contract despite the employer's refusal to bargain fairly. Their struggle would be very familiar to you- the same Human Resources person, the same anti-union lawyer.  When you see Reconn workers out in the street – or if you know them personally – reach out and let them know you are with them, and to stay strong in the fight. We'll be ramping up mobilization efforts soon, so stay tuned for how you can get involved.
______________________________________________________________________
Blue State First Time Bargaining: "We don't need to wait for the company to solve our problems, this is on us"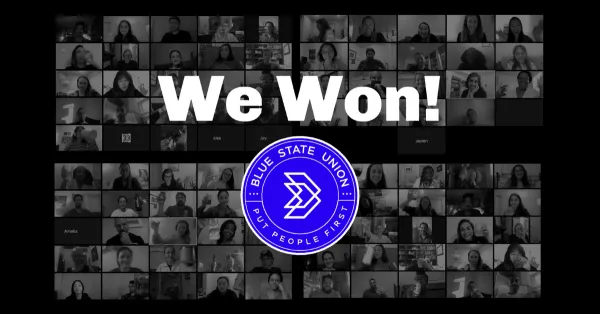 Seventy-five workers at Blue State creative agency won voluntary union recognition in October of 2020. They're part of a wave of technology workers joining CWA. Local 1101 is currently in bargaining with Blue State for a first contract. The Bargaining team includes Local 1101 VP Maureen Hennessy, Business Agent Heather Trainor, and Lead Organizer Keith Hogarty, Blue State workers Sabina Tarnówka and Salah Safadi, and CWA District 1 Staff Representative John Dempsey.
Sabina described some of the factors that led them to CWA. "Over the years we've had clients who were unions or came from union backgrounds.  We said, 'we need to form a union. We don't need to wait for the company to solve the problems here.' And we realized this is on us, we can do this." 
The Blue State workers joined CWA through the CWA-CODE project. "We fit solidly in the digital communications space," said Sabina. "But we didn't want to be a in a Local with only people like us. We found value in being in a union with people who were coming at communications from lots of different angles."
Bargaining at Blue State is underway. Sabina and Salah are the member representatives on the bargaining committee. The group formed a bargaining sub-committee to make sure the voices and concerns of members' from the different teams are brought into bargaining.  "At the start of bargaining we surveyed the membership to see what people's top priority issues were. As bargaining progresses, new issues come up. The sub-committee helps review proposals, makes sure we're thinking about things as they affect people throughout the company. Their engagement in the process helps make sure we're being representative of everyone," Sabina said. 
One of the reasons Blue State workers wanted to organize was to address issues of fairness and equity. "Blue State is a place where some people get promoted very fast," Sabina said. "Other people don't seem to get the same opportunities. We also want to address issues of diversity, equity and inclusion in bargaining. Blue State leadership is very white and very male, and that's not representative of the company as a whole. Work-life balance and feeling a sense of autonomy and ownership of our work is another big issue. Because we work in a mobilization space, hours can be long and people can feel like the work never stops. We all came here because we care about the issues and causes Blue State works on. But we want to have some control over how the work is set up and assigned, not just let it happen to us. The world we're living in – the pandemic, the uprisings last year – we all had a sense of the importance of unions in society, but this last year made it clear why we need one at Blue State." 
Sabina said Blue State workers are excited about joining CWA. "Everyone at the local has been awesome. We feel really set up for success. And at the national level, the fact that CWA is mobilizing for the PRO act and engaging on bigger things, gives us renewed sense of purpose, an excitement about being part of something bigger than just ourselves." 
 ______________________________________________________________________
CWA Members at Glitch Secure First-Ever Contract for Tech Workers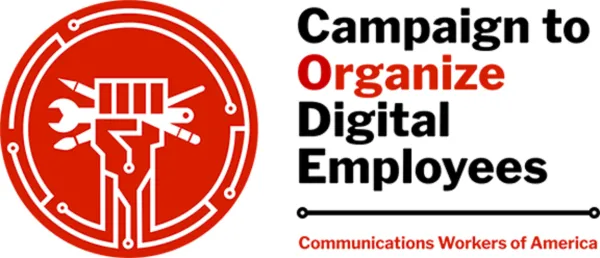 Workers at Glitch, the software company behind Stack Overflow and other project management tools, have signed a first-of-its-kind collective bargaining agreement for tech workers. Glitch employees joined CWA Local 1101 in March of 2020 and quickly received voluntary recognition from the company. The new contract focuses on working conditions, grievance process, just cause, severance pay, and right to recall for workers laid off as a result of the coronavirus pandemic.
Glitch workers are part of the Campaign to Organize Digital Employees (CODE-CWA) initiative.
"This is an absolutely historic win for us," said Katie Lundsgaard, a software engineer at Glitch. "We love our jobs, we love working at Glitch, which is why we wanted to ensure we have a lasting voice at this company and lasting protections. This contract does that, and I hope tech workers across the industry can see that unions and start-ups are not incompatible."
"We're excited that Glitch workers have signed their first-ever contract, a milestone in this industry," CWA Local 1101 President Keith Purce said. "CWA has decades of experience helping workers improve conditions at some of this country's largest, most powerful corporations. We know we're stronger when we fight together, and we hope this victory inspires other tech workers to organize their workplaces."
"This is an important step. Glitch workers were some of the first workers in the tech industry to organize, and the first group of tech workers to join Local 1101," said Maureen Hennessy, Local 1101 Vice President and member of the Bargaining Team. Along with Hennessy the Bargaining Team included Business Agent Heather Trainor, Local 1101 Lead Organizer Keith Hogarty, Glitch workers Katie Lundsgaard and Sheridan Kates, and District 1 Staff Representative John Dempsey.
From CWA Bargaining Report, 3/4/21
______________________________________________________________________
IGT Bargaining Surveys Underway with Negotiations Set to Begin 
Casinos were closed during much of the past year due to COVID, and most of our IGT members from the casinos were on furlough. Thankfully everyone is back to work now.  Local 1101 bargained for a 2.5% raise last year despite the fact that the contract hadn't expired yet. 
The CWA/IGT contracts cover lotto and casino workers throughout the region. Workers at IGT are completing on-line bargaining surveys right now.  If you are an IGT member and haven't filled out your survey please do it now. We want to hear from you.
______________________________________________________________________
Workers at Mobilize Win Recognition and Join Local 1101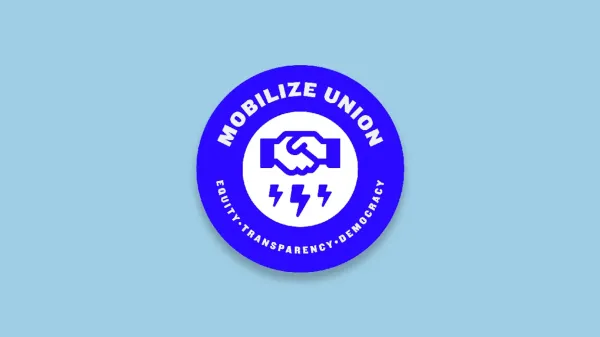 Workers at Mobilize recently became members of CWA Local 1101. Mobilize is an organizing platform that provides Democratic campaigns and other organizations a centralized system for events, door-knocking and call and text voter outreach shifts. It has been used by major Democratic presidential campaigns, including the Biden, Harris, Buttigieg, Sanders, and Warren campaigns, in addition to the New York City Census and progressive organizations such as the Sunrise Movement, Working Families Party, Human Rights Campaign, NextGen America, and more. 
"We [Mobilize workers] have been inspired by the wave of tech and campaign workers who have been organizing for better working conditions during the economic recession and COVID-19 pandemic. As workers building essential infrastructure for the progressive movement, we believe we're living up to Mobilize's values by democratically organizing ourselves into a union." said Mime Čuvalo, a principal engineer at Mobilize. 
Mobilize was recently acquired by EveryAction, a digital fundraising, advocacy and organizing tool for nonprofits. The new union specifically represents Mobilize workers within EveryAction and includes workers from every department at Mobilize, from product engineers to sales representatives. Moving forward, the union will hold transparent contract negotiations that will ensure workers are protected and receive fair returns for their work.
"We are glad to welcome the workers of the Mobilize Union as members of CWA Local 1101," said CWA Local President Keith Purce, "As a member-driven and democratic union, our experience building and sustaining worker power is well suited to ensuring worker voice is represented within the tech industry."
The Mobilize Union help workers advocate for tangible changes at the company that ensure just working conditions, wages, benefits, and transparency.
"We commend management for their neutrality throughout the process and we are proud to be EveryAction's first union. Our biggest hope is for other tech platforms to take note and allow workers to decide whether or not to form a union without threats, intimidation and other interference by management," said Jared McDonald, a staff software engineer at Mobilize. 
Local 1101 Lead Organizer Keith Hogarty and CWA District 1 Organizer Erin Mahoney worked with a strong Mobilize Organizing Committee to bring the effort to fruition.
Excerpted from CWA Press Release
______________________________________________________________________
CWA 1101 Retired Members Update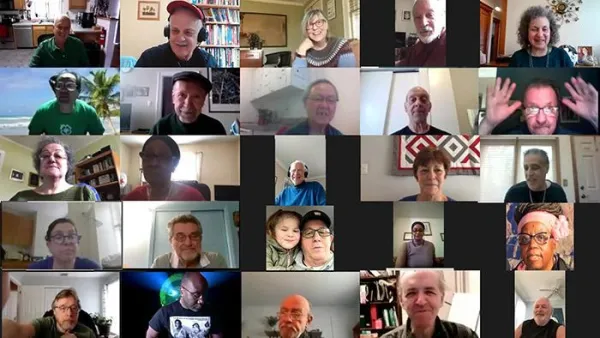 On March 18 the Local's Retired Members Council met for their monthly meeting. During COVID retirees have been meeting by zoom. We discussed CWA's long-term push to pass the PRO Act, President Biden's support of the unionization drive at Amazon, and the registration process for the World Trade Center Health Program and the Victims Compensation Fund. As always, there were medical benefits details to discuss.
The last half of the meeting was devoted to retirees from of 1101 and 1105 learning about each other's jobs. Brent described Repair in Midtown West, Lorraine described the work of a Rep, Carol described being a Special Rep, Patrick recalled Installation in Lower Manhattan, and Lew recalled working as a Tester. These presentations started a lively discussion about memories of those and many other jobs, locations, and experiences. Next up – maybe operators and splicers.
The photo shows the first page of our March 17 meeting, which overflowed onto a second Zoom screen. In attendance were at least two Patricks, three retired Local Executive Board members, retired union members from 1101 and 1105 and friends from the 1103 and 1104 RMCs.
As more retirees get their vaccinations, we are getting ready to hit the streets again when called upon. Meeting by zoom hasn't been easy but it allowed us to connect with CWA retirees near and far. All CWA retirees are always welcome at our meetings – check us out at http://local1101rmc.org/ and on Facebook at https://www.facebook.com/groups/CWA1101RMC/ and sign up for our emails at http://local1101rmc.org/emailsub.htm.
We are proud and grateful retired CWA 1101-1105 union members. If that describes you, join us.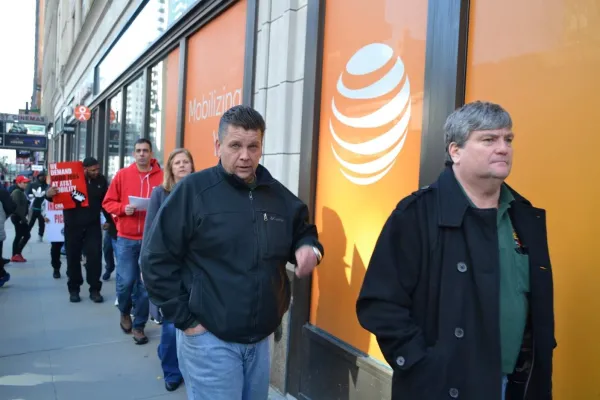 Congratulations to another new 1101 retiree. John Henry was Chief Steward for uptown Special Services, the video group at 47 St, and the COTs at East 56 Street. He was a member of the Local's Election and Mobilization Committees. He recently retired after 25 years with Verizon.
 ______________________________________________________________________
Local 1101 Members Hit the Streets Campaigning in the Bronx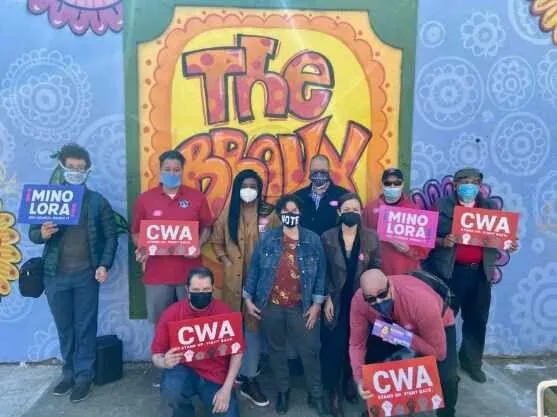 Local 1101 members were out in the streets on March 21, campaigning for candidates Mino Lora (City Council District 11) and Elisa Crespo (City Council District 15), both running in a Special City Council election to fill two vacant Bronx seats. Neither race in the March 23 election had a clear winner, which means they'll be determined by the recently enacted ranked-choice voting system. The hand tabulation of absentee and military ballots can't be completed before April 7th, as tabulation software for the new process hasn't been approved by the state board of elections yet.  Above, CWA Local 1101 members, including Chris Smyth, Angel Delgado, Ray Tangredi, Ross Harrison and Legislative Coordinator Mike Basso are joined by NYS Senators Alessandra Biaggi and Gustavo Rivera, and candidate Mino Lora. 
______________________________________________________________________
CWA Members Mobilize for the PRO Act, a Game-changer for Workers' Rights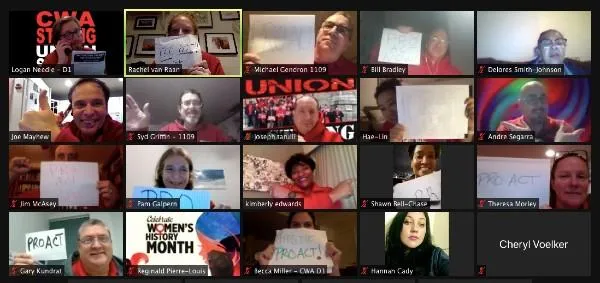 On March 9 the U.S. House passed the Protecting the Right to Organize (PRO) Act.  Labor Law has increasingly been weighted in employers' favor. The PRO Act would fundamentally change the balance of power and provide workers with significantly more protections and rights in organizing. It is the most pro-worker piece of legislation we've seen in decades. The PRO Act would:
Protect strikes and other protest activities. The bill will make it illegal for employers to permanently replace striking workers and make secondary strikes and boycotts legal.
Make it easier to bargain. The bill will eliminate obstacles for workers to get their first union contract. 
Help strengthen protections for workers forming a union. The bill will establish compensatory damages for workers and penalties against employers when they fire or retaliate against workers for forming a union.
Prevent the misclassification of workers as independent contractors.
Deal a blow to "right-to-work" laws. (cwa-union.org)
CWA members across the country, and in NYC, have been calling and writing their Representatives to urge them to vote for the PRO Act. We've been phone-banking union members to get them to contact their Representatives. President Biden has said he'll sign the PRO Act as soon as it gets to his desk. Recently Senate Majority Leader Chuck Schumer announced he'd bring the PRO Act to the Senate for a floor vote if it has 50 co-sponsors. It currently has 45, with a national effort underway to gain the last five. The bill faces an uphill battle in the Senate, where it needs a 2/3 majority to pass due to the filibuster.