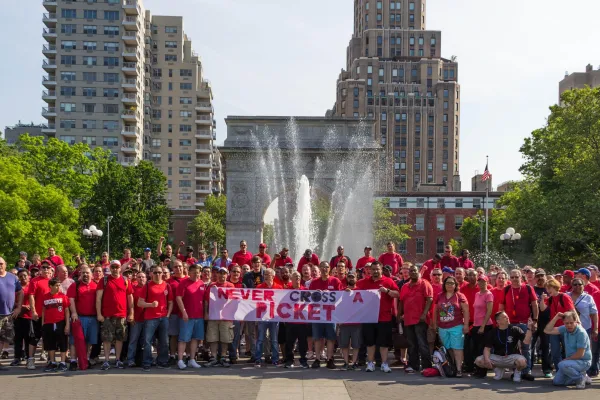 Since 1989 CWA members have been wearing red on Thursdays. Why? 
Well for one, it represents the color of blood that was lost in the strife to gain fair and equal rights for workers throughout the years. The day of red is also in remembrance of Gerry Horgan, CWA's chief steward for Westchester County who died as a result of being struck by a car driven by the daughter of a second line manager as he worked a picket line in August 1989.
The red shirt brings together all of the CWA members on one day a week. It gives a visual statement to management of the workers solidarity. The red shirt gives everyone a sense of unity and fellowship. The red shirt is also a visual reminder that checks and balances in the work place have to be maintained daily. So next Thursday and every Thursday thereafter, if you are angered at the loss of jobs going off shore, WEAR RED.
Please contact everyone you know and ask them to WEAR RED. Talk to your friends, neighbors, colleagues, and members in your department. On Thursday, let's have a sea of RED in the work place. Just by wearing a RED shirt, or a RED dress, a RED hat, RED socks, a RED tie, or RED pants, you may be surprised with the results.
SO IF IT'S THURSDAY, WEAR RED!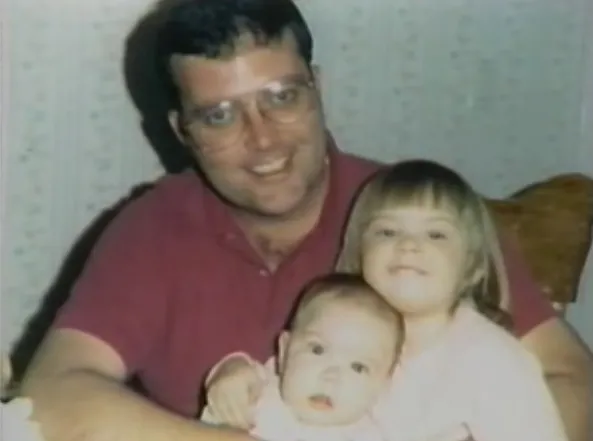 Photo: Gerry Horgan