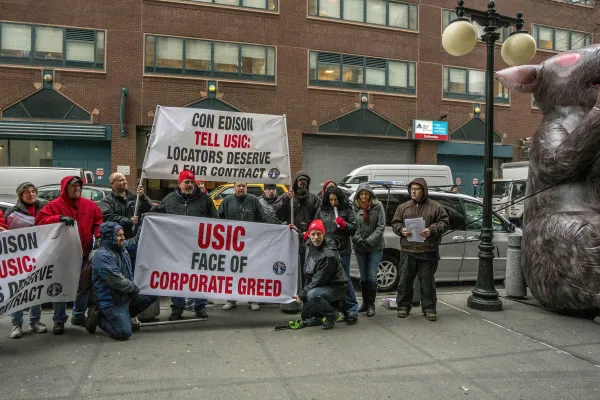 CWA 1101/USIC Contract 2019-2022
Workers at Reconn, USIC Subsididary, Join CWA Local 1101
Service Technicians at Reconn, a USIC subsidiary, recently voted to join CWA Local 1101. The win came on the one-year anniversary of the day that USIC members of Local 1101 beat back a company-instigated decertification attempt at USIC.
The workers won by building a strong Organizing Committee.  When the Union filed cards with the NLRB, the company immediately launched a vicious anti-union campaign. The Organizing Committee did a great job educating coworkers and combatting the company's anti-union propaganda. In the middle of the campaign, management offered significant raises, but that didn't fool most people.  Since Local 1101 already represents USIC workers, Reconn workers joining the union increases our density and power in this industry.
Local 1101 Lead Organizer Keith Hogarty worked on the campaign with help from Local 1101 President Keith Purce, VP Al Russo, BA Heather Trainor, BA Ken Spatta, and Chief Steward Pete Ficorelli.
Welcome to the union!