News
Fighting for a Fair Contract at IGT

CWA Local 1101 members have been taking it directly to IGT executives to tell them 'We Deserve a Fair Contract at IGT! From surprising IGT execs with a huge march to their headquarters in Rhode Island last week, to a rowdy protest in front of Resorts World Casino in Queens today, we've been making sure they get the message. We'll be out on the street, at the casinos and their offices until we get a fair contract. CWA highlighted the Rhode Island march in the CWA District 1 newsletter this week. You can see it here. And check out photos and video from today's Resorts World Action on Local 1101's Facebook and Instagram pages. 
When we fight, we win!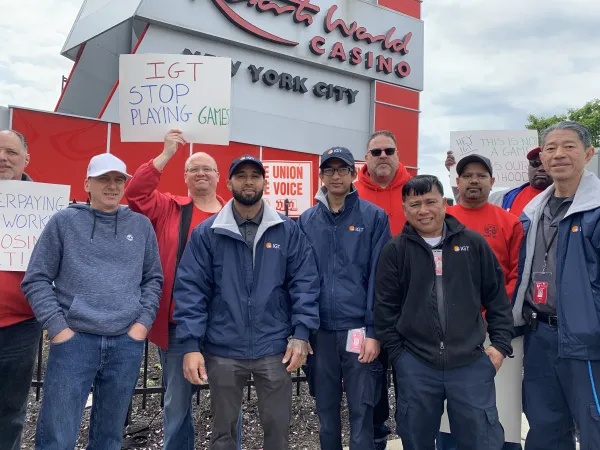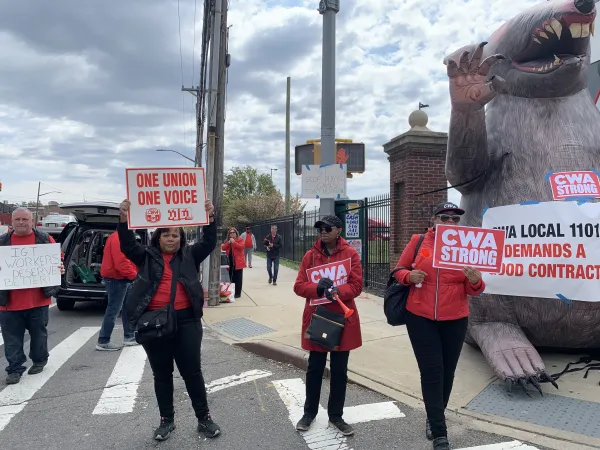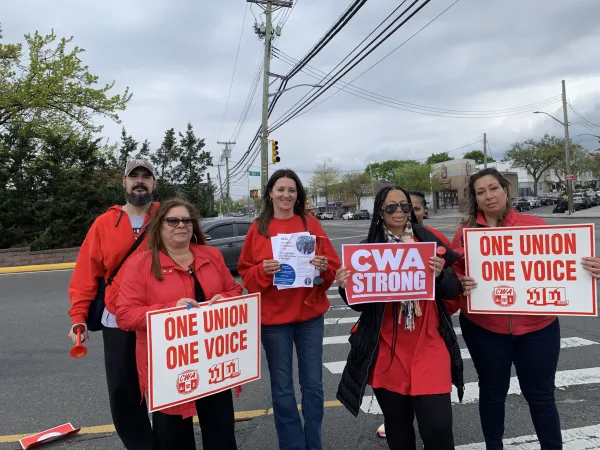 $1 billion for NYS Broadband Deployment- We want good union jobs!
Making Strides Against Breast Cancer - Sun Oct 22
NYC Labor Day Parade - Sat, Sept 9