News
General Membership/Budget Meeting, Thur Nov 17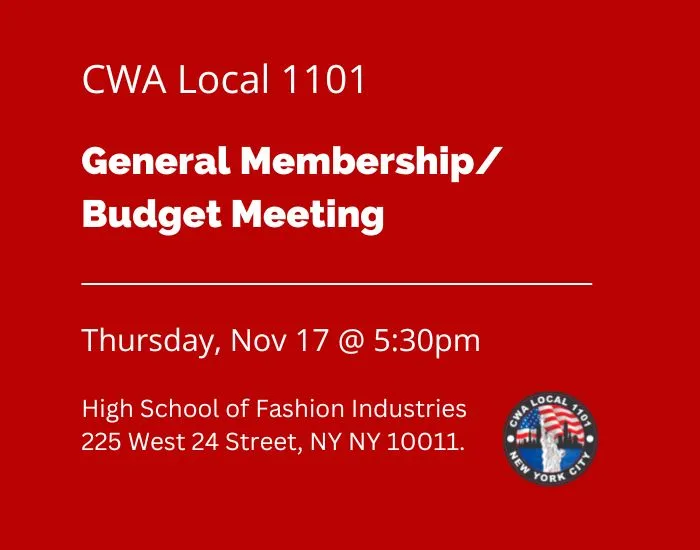 The CWA Local 1101 General Membership/Budget Meeting will be Thursday, November 17 at 5:30pm at the High School of Fashion Industries, 225 West 24 Street, NY NY 10011. In addition to presenting the annual budget we'll have updates on new organizing, new contracts, and Local 1101 activities.
Hope to see you there!
Broadband Brigade: Member Petition Helps WIN BIG on Broadband Buildout!
General Membership/Budget Meeting - Nov 16 @ 5:30pm
Verizon 4Q 2023 Surplus Declaration