News
AT&T Mobility & Avaya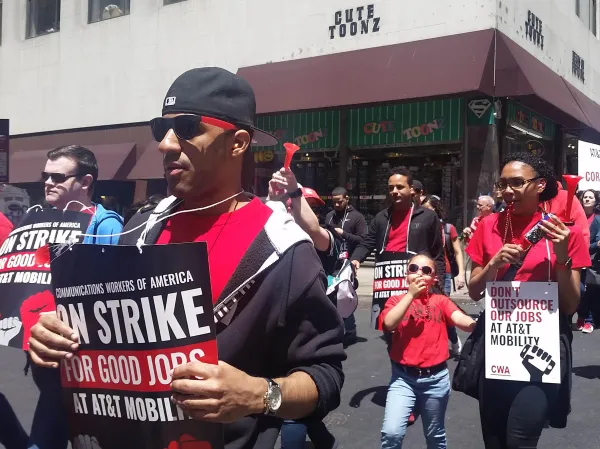 Contracts & Benefit Plan Summary
Unity at Mobility Trainings
Local 1101 holds regular Unity@Mobility trainings in New York and New Jersey to train members about union rights and benefits and the power of collective action. If you're interested in participating in a Unity@Mobility training contact your Chief Steward. (NOTE: All Unity@Mobility trainings are currently being held via ZOOM due to COVID-19.
Sign up for CWA national AT&T Mobility bargaining reports and mobilization updates
AT&T Benefits Center
Click here for the AT&T Benefits Center, or call 877-722-0020.
News
Columbia Fire Safety Officers Join CWA 1101
CWA Local 1101 Executive Board Election Results
$1 billion for NYS Broadband Deployment- We want good union jobs!
Making Strides Against Breast Cancer - Sun Oct 22